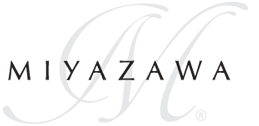 Muziekinstrumenten DEP b.v.b.a.
Generaal Lemanstraat 48
2600 Berchem - Antwerpen
België

+32 (0)3.230.03.89

+32 (0)3.230.03.89

miyazawa@dep.be
Jessica Anastasio

JESSICA ANASTASIO is a highly accomplished young flutist who pursues her passion for music while attending the ninth grade in San Antonio. A student of Dr. Adah T. Jones and Tal Perkes, she has played the flute since the age of seven. As an eighth grader she was featured on the National Public Radio program "From the Top" and became the Second Place National Winner in the MTNA Woodwinds Competition in Salt Lake City. A four-time concerto competition winner with Youth Orchestras of San Antonio (YOSA), Jessica has performed extensively in solo and chamber recitals in and around San Antonio and in summer programs including the Lake Placid Flute Institute, International Institute of Young Musicians, Wildacres and the Julius Baker Masterclass. After receiving the 2003 Gilbert Memorial Performance Scholarship from the Florida Flute Association she spent the summer in the Boston University Tanglewood Institute's Young Artist Orchestra as the youngest woodwind player. Jessica won First Place in the 2004 Austin Flute Club Competition. She is also a finalist for the 2004 NFA High School Soloists Competition. In June of 2004 she plans to tour Italy as a soloist and principal flutist of the YOSA Philharmonic. Jessica is an animal lover and avid horseback rider. Her favorite academic subjects are Latin and science. Jessica and host Christopher O'Reilly in "From the Top" rehearsal Performing Doppler's "Hungarian Fantasy" the next evening before a live audience.
Flute Played:Type II-SS RH-14Karaat massief goud
<< Artiesten overzicht
---